negg®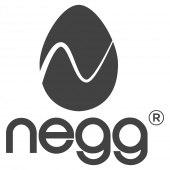 Negg
Piazza del popolo 18 Roma Roma Lazio
Located in Rome, we are a research-based
company with our main focus on
cybersecurity. Founded in 2013, we are a completely independent and self-financed company, which have quickly emerged on the
market. Our vision aimed at creating high standards security software to help companies to prevent ransoms requests, information leakage and data loss. As a leader, we are committed to striving toward
better solutions for enterprises and institutions worldwide through leading innovation in ICT, cybersecurity and training. Over recent years, we have been able to promote ourselves as a reference point for the computer security in the new digital era, embodying the best of "Cybersecurity Made in Italy" and this important growth has not gone unnoticed. In a short time, we have developed a sophisticated surveillance system which has been considered the most advanced on the market. In Negg® we believe that innovation and safety will be the two keywords of the future business market.
We have already created high-quality products which are used and loved by thousands of customers all around the world. However, we regard it just as a starting point because we try everyday to push ourselves beyond our limits. Customers' satisfaction is
our best reward. Thanks to our knowledge, expertise, proactive attitude and great passion, which are our foremost qualities, we
are capable of making the impossible.
Sede operativa :
Piazza del popolo 18 - Roma - Roma - Lazio