Legor Group S.p.A.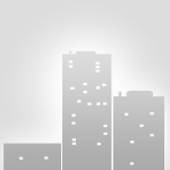 LEGOR GROUP
via del Lavoro 1 Bressanvido Vicenza Veneto
Legor Group S.p.A. is a metallurgy and chemistry specialist for the production of jewellery and fashion accessories.

The Company has chosen to split the production lines into Divisions, to guarantee specialization and maximum support. They are:

• Master Alloy Division: product lines dedicated to the transformation of metal from a raw material to a finished product for jewellery, silver and fashion accessories.
• Plating Division: processes for jewellery surface coating for both protection (anti-tarnish, non-scratch and thickness) and decoration.
• Machinery and Tools Division: a wide selection of the best makes of machinery, tools and consumables for various sectors: gold, silver, hobby, eyewear.
• Brazing Division: solutions designed to meet all sorts of different industrial soldering needs.
Legor Group pays particular attention to its people from employees to dealers, consultants or customers, creating and maintaining a working environment heading to professional development.

Ethical Commitment. "We do not inherit the Earth from our ancestors, we borrow it from our children…" Since 2011 Legor Group has been a member of the Responsible Jewellery Council, further highlighting its commitment to "repay the loan to its children".

Sede operativa :
via del Lavoro 1 - Bressanvido - Vicenza - Veneto