Hewlett Packard Enterprise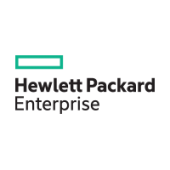 Via A. Campanile, 85 Roma Roma Lazio
Hewlett Packard Enterprise is an industry leading technology company that enables customers to go further, faster. With the industry's most comprehensive portfolio, spanning the cloud to the data center to workplace applications, our technology and services help customers around the world make IT more efficient, more productive and more secure.

Hewlett Packard Enterprise is one of the world's iconic tech companies, creating new possibilities for technology to have a meaningful impact on people, businesses, governments, and society.

We focus on delivering speed, simplicity, efficiency and agility so that customers can realize their preferred business outcomes across architectures and in ways that suit their engineering requirements and budgets. Our key areas include:

• Infrastructure – Building on the product innovations of the past year, like our Helion Cloud portfolio, Apollo water-cooled super computers, and OneView, the best converged infrastructure tool on the market.
• Services – Continuing to lead in Virtual Private Cloud and growing our Strategic Enterprise Services, including cloud, enterprise security, analytics and data management, and app modernization.
• Software – Continuing to develop the critical tools that reveal hidden insights and drive business outcomes at incredible speed and scale.
• HPE Financial Services – By leveraging its HPE Financial Services capability, Hewlett Packard Enterprise will be well positioned to create unique technology deployment models for customers and partners based on their specific business needs.

Apart from leading the market in enterprise infrastructure, software and services, we offer great and impactful initiatives for our employees and for society, from wellness, through diversity and inclusion, to amazing university hiring experiences, and much more. If you wonder what is like to be part of one of the world's largest technology companies, visit our Hewlett Packard Enterprise stand, and hear directly from our employees!

Sede operativa :
Via A. Campanile, 85 - Roma - Roma - Lazio

Anno di inizio attività :
2015
Sito web :
www.hpe.com
Tipo di azienda :
Privata
Settore :
Informatica
Organico :
1000 - 5000