DNV GL Business Assurance Italia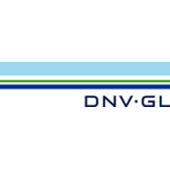 Garrad Hassan Italia
Via Cavour, 94 Imola Bologna Emilia-Romagna
Driven by our purpose of safeguarding life, property and the environment, DNV GL enables organisations to advance the safety and sustainability of their business. We provide classification and technical assurance along with software and independent expert advisory services to the maritime, oil & gas and energy industries. We also provide certification services to customers across a wide range of industries.

Combining leading technical and operational expertise, risk methodology and in-depth industry knowledge, DNV GL empowers our customers' decisions and actions with trust and confidence. We continuously invest in research and collaborative innovation to provide customers and society with operational and technological foresight.

Originated in 1864, DNV GL operates globally in more than 100 countries with our 16,000 professionals dedicated to helping our customers make the world safer, smarter and greener.

DNV GL – Energy, with more than 2,300 experts in over 30 countries around the world, is committed to driving the global transition toward a safe, reliable, efficient, and clean energy future. With a heritage of nearly 150 years, we specialize in providing world-class, innovative solutions in the fields of business & technical consultancy, testing, inspections & certification, risk management, and verification.

In the energy industry
DNV GL delivers world-renowned testing and advisory services to the energy value chain including renewables and energy efficiency. Our expertise spans onshore and offshore wind power, solar, conventional generation, transmission and distribution, smart grids, and sustainable energy use, as well as energy markets and regulations. Our 3,000 energy experts support clients around the globe in delivering a safe, reliable, efficient, and sustainable energy supply.
Sede operativa :
Via Cavour, 94 - Imola - Bologna - Emilia-Romagna