ENGIE EPS Italia S.r.l.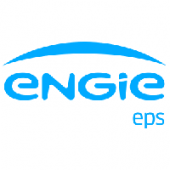 Via Anton Francesco Grazzini 14 Milano Milano Lombardia
Our History and our Group
ENGIE Eps, formerly known with its original start-up name Electro Power Systems (EPS), since June 2018 – as a result of the Tender Offer launched by ENGIE for an enterprise value of € 108 million – has become the technological division of the ENGIE Group focusing on energy storage systems, microgrids and e-Mobility, enabling the paradigm shift in the global energy system towards renewable sources and decentralized energy production.
Listed since 2015 on the Paris stock exchange (EPS:FP), ENGIE Eps is today headquartered in Paris and conducts its research, business development and manufacturing in Italy. Thanks to its technology covered by more than 130 patents, ENGIE Eps develops utility-scale energy storage systems to stabilize electrical grids heavily penetrated by renewable sources in developed countries, and microgrids in islands and emerging economies to power off-grid areas at a lower cost than fossil fuels. ENGIE Eps is currently developing the largest energy storage system in the world in Guam (USA) and is the official technological partner of FCA (Fiat Chrysler) for advanced e-Mobility applications.
ENGIE Eps is part of ENGIE, a group with a turnover of more than 60 billion in 70 countries, listed on the Paris and Brussels stock exchanges (ENGI) and represented in the main financial indices (CAC 40, FTSE Eurotop 100).

Our Energy
ENGIE Eps' mission is to accelerate the energy transition, turning renewable sources into a stable power supply, available on demand, and catalyzing the e-mobility revolution. We are a team of strongly motivated and entrepreneurial professionals, committed to changing the world for the better, fully in line with ENGIE's zero carbon vision. We are looking for energetic colleagues who share our sense of urgency and who want to join us to accelerate the pace of change.

Our Excellence Driven Team
ENGIE Eps is proud to count 15 different nationalities and 30% of PhD and MBA among its people, fostering inclusion and knowledge sharing. ENGIE Eps is supremely focused on cutting-edge technological innovation. It performs research, development and production in Italy, with a unique team of system engineers and business developers and close ties with the main technological university hubs in Italy: the Polytechnics of Milan and Turin. ENGIE Eps is a dynamic, multicultural and excellence-driven company – fully embracing ENGIE's corporate values.
Sede operativa :
Via Anton Francesco Grazzini 14 - Milano - Milano - Lombardia