Mazars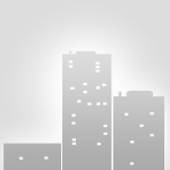 Mazars Italia
Largo Augusto 8 Milano Milano Lombardia
Mazars is an international, integrated and independent organization, specializing in audit, advisory, accountancy and tax services operating in 100 countries. Mazars draws upon the expertise of 20,000 women and men led by 980 partners working from 300 offices worldwide. We assist clients of all sizes, from SMEs to start-ups and public organizations, at every stage of their development.

In Italy Mazars has been growing very fast, offering every staff member with unparalleled opportunities to develop his/her talents in a 'start-up' type environment. We currently operate with 250+ staff and offices in Milan, Rome, Turin, Verona, Padua and Florence. We expect the growth to be very sustainable in the years to come.
Il nostro impegno per la disabilità
From the very first days of our company, Mazars has sought to enable individuals and organizations around the world to do great things.
Our Mission is to empower every person and every organization on the planet to achieve more. One of the ways we will fulfill this ambition is through an unwavering commitment to a diverse workforce and an inclusive culture.
We are on a journey to leverage the strength of our diverse workforce through greater inclusion. Being inclusive is not something we simply do, but rather, it stands for who we are. In other words, where we are along our journey determines who we are as a company and gives meaning to the culture we are building at Mazars.
Sede operativa :
Largo Augusto 8 - Milano - Milano - Lombardia